De primaire keuzes voor uw energiesystemen zijn vaak jaren geleden genomen bij de bouw of laatste grote ombouw van uw productie.
Inkoop, eigen opwekking, bedrijfsnetwerken, mogelijke energieterugwinning, deze zijn alle bepaald in een tijd met andere energieprijzen, andere contract- en andere technische mogelijkheden. Ook kunnen ze zijn gebaseerd op andere productievolumes of andere bedrijfstijden dan u nu hanteert.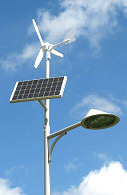 Bovendien zal de energievoorziening het komende decennium nog verder en fundamenteel veranderen (zie ook 'Ontwikkelingen in de energiemarkt').
Met een grondige analyse van de energiebehoeften van uw bedrijfsprocessen en een sluitende energiebalans kan IDEM snel en duidelijk de kansrijke verbeteringen voor u in kaart brengen.
IDEM helpt u graag uw mogelijkheden te identificeren t.a.v. onder meer:
Optimalisatie van energie-inzet en –behoefte;
Eigen opwekking (WKK);
Terugwinning en benutting restwarmte;
Opslag (buffering) en transport van warmte & koude;
Inzet van biomassa & RDF als energiedragers;
Inzet van zonne- en windenergie, vergassing & vergisting;
Inkoop & contractoptimalisatie;
Het bepalen van de economische haalbaarheid (besparingen vs. investeringen);
Vergelijking tussen alternatieven.
U kiest vervolgens welke mogelijkheden u verder wilt laten detailleren. De gevonden verbeteringen worden afgestemd met uw lange(re) termijn planning (t.a.v. revisie, ombouw en vervanging) en ingebouwd in uw meerjarige investeringsplanning.
Zo ontstaat er een concreet energiebesparingsplan waarbij zowel de quick wins als de investeringen helder worden aangegeven. Dit energiebesparingsplan leidt tot een realistisch en financieel optimaal energiebeleid.
Eén van de tools die IDEM bij de analyse van uw bedrijf gebruikt is het 'Utilities Center'-concept. Lees verder…
Meer weten? Neem dan contact op met IDEM!